SHA1:
fe4d5b60294ed24b002e242b7153431b368bda68
A Trojan for Android that is spread under the guise of an adult video player. Once launched, it offers the user to install some multimedia codec.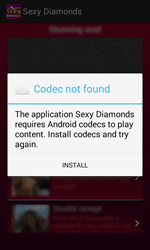 This codec is, in fact, the Android.GPLoader.1.origin Trojan designed to automatically install applications from Google Play. It is noteworthy that if the user installs this codec, Android.GPLoader.2.origin then operates as a video player.