SHA1:
d2c2e64b2e370c3699dbba8b6f22a74ec411f898 (version for Google Play)
3fa10d9f14fb768c278aa6397754f215d38e6781 (version distributed via other application stores)
A Trojan for Android that is distributed via Google Play and other application stores. Android.MulDrop.924 is an application that allows to use several user accounts in games and other applications. However, its main function is to covertly download and display advertisements.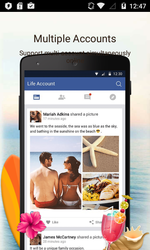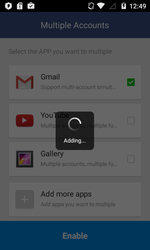 Part of the Trojan's functionality is implemented by means of the modules kxqpplatform.jar and main.jar. They are encrypted and embedded into the PNG image icon.png that is located in a resource catalog. Once launched, the Trojan retrieves these components into its local directory in the /data section and loads them to the memory.
The module main.jar contains several advertising plug-ins designed to generate income. One of them is the Trojan Android.DownLoader.451.origin that covertly downloads applications and invites a user to install them. The module is also responsible for advertising.
In another version of Android.MulDrop.924, the module main.jar contains one more malicious plug-in that is detected as Android.Triada.99. It downloads exploits and uses them to get root privileges. In addition, this module can download and install various software programs.